WHAT SHOULD I EXPECT?
Full Dentures
What are Full Dentures?
Full dentures are a removable appliance which is used to substitutes missing natural teeth and surrounding tissue. Full dentures are recommended for patients who are missing all teeth in their upper or lower jaw. Full dentures are able to produce each arch and are generally supported by surrounding tissue to help with retention.
Appointments needed for Full Dentures
In order to create Full Dentures a minimum of 5 appointments are required.
How long will this process take?
Each appointment is expected to go for 30-45 minutes each to allow enough time for proper quality checks to ensure a good quality denture is produced.
How much will this cost?
Full upper OR lower denture from $1500
Full upper and lower denture from $2800
'Next Day' upper OR lower denture from $2000
'Next Day' upper and lower denture from $3500
*Prices are subject to change.
These prices are dependent on the complexity of each individual treatment and materials used.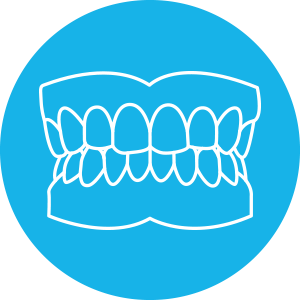 The first appointment will consist of treatment planning along with primary impressions using an alginate material.
Second appointment will require secondary impressions to be taken using a custom special tray which has been tailored to the individuals mouth, using PVS, ZOE or alginate the ideal impressions can be taken.
Third appointment consists of recording the patients bite along with ideal shape, size and positioning of the teeth.
Fourth appointment consists of the 'Try-in' stage where the patient will experience a final fit / check of the denture before being processed. This allows the patient to see the teeth and any changes that were made.
Fifth appointment consists of final insertion of the Full Denture. From this point, the patient is able to wear the denture home and is expected to follow denture care instructions and book in for a quick follow-up a week later.