WHAT SHOULD I EXPECT?
Mouthguards
What are Mouthguards?
Mouthguards are an appliance which is used regularly in sports for various age groups, providing additional layer protection for the teeth during sport. Mouthguards can also reduce risk of concussion during sport. Denture Hub provides single layer and double layer mouthguards depending on the patients age.
Appointments needed for Mouthguards
In order to create a single layer or double layer mouthguard, a minimum of 2 appointments are required.
How long will this process take?
Mouthguard appointments will generally go for 15 to 30 minutes for the initial appointment for primary impressions. Sometimes a second appointment is not needed and the mouthguard can be collected.
How much will this cost?
Mouthguards starting from $180
*Prices are subject to change.
These prices are dependent on the complexity of each individual treatment and materials used.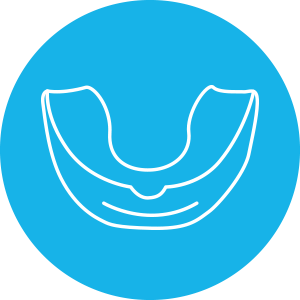 The first appointment will consist of primary impressions using alginate material or oral scanning if possible.
During the second appointment the mouthguard will be issued to the patient.